Welcome to the home of the Retro Junkies Network!
Atari Man News!!!
Ah yes, freshly baked Atari Man news, straight from the oven. It's almost as fresh as that muffin wearing glasses. I heard it went to college. That's one smart muffin (the cookie was not available for this news byte..I did the best I could)
I've discussed some of these things on the Facebook page, but for further clarification..
-I am running a sale on my business page, Nick D's Video Game Vault until Saturday. Check the page for further details.
-I have decided to return to RTM. I don't think I'll be doing quite as much as I have in the best, but you never know.
I also wanted to say thank you, to everyone who has been so supportive with everything going on with my Dad right now. It means a lot to know people I barely know care so much.
Now then, be sure that when you need to study for an important test, don't ask me, ask the muffin.
Who are we?
We are a network of like minded retro enthusiasts who like to keep things clean and family friendly. Our content ranges from retro gaming, retro movies, retro tv shows, retro music, and basically anything retro that is worth remembering. Please check out our awesome podcasts, videos, and articles. We have many great individuals who put top quality content out every week. We also offer a handy guide to all different bonus types that the most popular sports betting sites offer intending to boost the financial income to their players without spending a penny.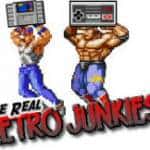 RTM 120 Is Out!
RTM Issue # 120 is out, and it's Smurferrific!
This issue includes:
Arcade USA: Elfin Around in the Dungeon – William Culver
Bad Games: Rap Jam – Derek Slaton
ColecoVisions: There's a Smurf in My ColecoVision! – William Culver
MAME reviews: The Adventures of Roby Robo – Mark Sabbitini
More C64: Coin-Op. Curious – Andrew Fisher
See you next month!
Game Giveaway
in honor of reaching 5,000 likes on our Retro Junkies Facebook page, we're giving away a free classic game! All you have to do is reply to our forum thread entitled "Retro Junkies 5,000 Likes Prize Giveaway" with the game you want, and we'll randomly draw a winner in thirty days. We also are giving no deposit bonus from Lucky Red Casino to 5 lucky readers, which will allow them to try their favorite real money casino games without risk. Read more about this bonus at Realpokernews.com. Thanks for your support and feedback throughout the year! It's been a blast to talk games and anything/everything else retro with you all!
Retro gaming is one of the most nostalgic things for most of the people born in the 70s or 80s. Retrojukies is a website designed for us, retro game lovers. There are still companies that make 8-bit retro games that run on emulators that can be installed on modern devices (pc, tablets, smartphones).
A couple of years ago we saw a group of enthusiastic people that were making new arcades, with minor upgrades but with the same design. They were with same controllers, the screen was LCD, and the hardware was from a modern device, but with an emulator, tweaked to work like a charm.
Last year we heard from a software company that successfully made retro slots games. They said that their game could be installed on existing slot machines and the first target was the best casino in Las Vegas and until the end of the year they are planning to implement it in other USA casino on the east coast, probably in New Jersey.
Game company has mentioned that Football Mania is one of the most played retro slot game they installed in Vegas, and that should not come as a surprise, as the Football World Cup was played at that time. Retro games weren't the only thing that boomed in popularity in Vegas when the World Cup was played. Sports betting was an all-time high, too, with online bookies reporting a huge influx of bettors on their sites. To read more about online football betting and how to get free bets from online casinos visit Parisportifcanada.com.
There are a ton of software developers that work on emulator improvements and making changes, so they can be compatible with many gadgets. If there is any big news in the near future about retro gaming, you will find it here on the best retro network. If you click on this amazing site you can see that is already being worked on because developers noticed the interest in players for those types of games on the market. This Canadian gaming establishment has a rich library of retro games that can suit the needs of many players.
RTM 119 is out!
Well, I'm a few days late announcing this (I'm a slacker!), but Issue 119 of Retro Gaming Times Monthly is officially up for your retro gaming reading pleasure!
We'd like to welcome a new columnist to RTM this month–William Culver from Arcade USA and ColecoVisions Podcast! His arcade and Coleco expertise is a nice addition to the magazine!
Furthermore, we'd like to welcome back former RTM columnist, Derek Slaton! You may know him as The Video Game Archeologist–author of the bimonthly VGA Magazine and The Sega Master System Encyclopedia.
Issue 119 includes:
Apple II Incider: To Save or Not to Save – Donald Lee
ColecoVisions: Donkey Kong – William Culver
Broken Controllers: Bible Adventures – Nick DeMarco
MAME reviews: Pulsar – Mark Sabbitini
Book of Genesis: Caliber .50 – Derek Slaton
More C64: Gamebase 64 – Andrew Fisher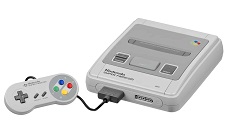 Extra-Life
Attention Retro Junkies: The Retro Junkies Network is on a mission to save kids through video games, and we need your help. This year, RJN has decided to participate in the Extra-Life Charity event. Don't know what that means?
More details to come later, but for now you can check out the Retro Junkies