Retro Junkies Super Show
The Podcast that started it all. The Retro Junkies Super Show was created by Rob and Landon in 2013. It kickstarted what is now the Retro Junkies Network. 
www.blubrry.com/retrojunkiessupershow/
2 Dudes and a NES

2 dudes who play old school Nintendo games. Retro gaming at it's finest. #dpadderflyf
http://nesdudes.com
Genesis Gems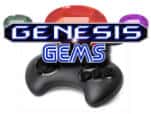 Genesis Gems is a game by game
Sega Genesis Podcast that rates games as Gems, Good, or Garbage.
http://genesisgems.podomatic.com/
Retro Obscura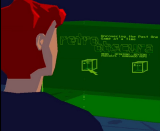 Co-hosts Paul, Aaron, and Adam are devoted to uncovering the absolute best and worst obscure games from the pre-Atari 2600 era all the way to the Sega Dreamcast.
http://retroobscurapodcast.com/
Turtle Flakes



From the classic comics, cartoon, toys and games to all things modern Ninja Turtles, we discuss it all over a big bowl of Turtle Flakes!
http://turtleflakes.com/90s Entertainment Show


Year by year podcast that covers entertainment topics from 1990-1999. Topics include gaming, movies, TV, sports, and more.
http://nespodcast.libsyn.com/
The Atari 2600 Game byGame Podcast


A podcast that will discuss the history, game play, and stories of every game for the Atari 2600 video game system.
http://2600gamebygamepodcast.blogspot.com/

The Atari 5200 Super Podcast

A podcast covering one of the most awesome gaming consoles prior to the great video game crash!
http://the5200superpodcast.blogspot.com
The Atari 7800 Game by Game Podcast



Going through all the official releases for the Atari 7800 one game at a time.
www.facebook.com/7800GameByGamePodcastCartridge Freaks
Cartridge Freaks is a podcast about collecting video games and talking about different retro topics. Enjoy our crazy stories as we hunt games in our area.
http://www.buzzsprout.com/19377
The ColecoVisions Podcast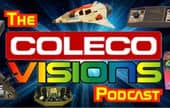 A podcast covering Coleco toys with special emphasis on the ColecoVision!
http://colecovisionspodcast.blogspot.com/

The Greatest American Hero Podcast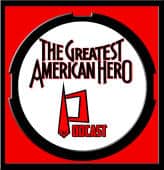 The podcast with a singular mission to talk about and explore every episode of The Greatest American Hero TV show.
https://www.facebook.com/tgahpodcast
The Intellivisionaries Podcast
A dedicated Intellivision podcast by and for Intellivision collectors and fans of the system, its games, its history, and its thriving home-brew development scene.
www.intellivisionaries.com
Metroidvania Mayhem
We are just 2 dudes… wait… 2 gems… wait… 2 guys who love Metroidvania games and love to talk about them. We are a podcast dedicated to the genre.
www.metroidvaniamayhem.com
N64 Gaming Podcast
On the N64 Gaming Podcast you will hear interviews with people from all over the gaming industry as well as a retro-cast and gaming news.
www.n64gaming.com
NES Club Gamercast
Nintendo Quest director Rob McCallum, star Jay Bartlett, and producer Glenn Stanway talk about classic games, collecting, competitive gaming and more.
http://nesclub.podomatic.com/
No Quarter Podcast

No Quarter is a weekly podcast about classic arcade games.
http://www.noquarterpodcast.com
Our Brooklyn Bytes
What happens when 2 Brooklynites spend an afternoon chatting about video games and technology?
www.facebook.com/OurBrooklynBytes/

Pixeltunes Radio
PixelTunes Radio is a bi-weekly video game music podcast hosted by Mike Levy and Ed Wilson. We bring you an hour of music, comedy, and VGM trivia!
www.pixeltunesradio.com
Retro Rewind Podcast

An entertaining, clean podcast, reviewing old movies movies., retro video games from 15+ years ago.
www.retrorewindpodcast.com
Retro Thought Pod
We are a podcast focused on retro games, movies, music, TV, sports, cars, and more! We aim to a savory show with humor sprinkled throughout.
www.facebook.com/retrothoughtpod
Star Wars Nerds Unite




Star Wars Nerds Unite is a podcast dedicated to discussing the new Star Wars universe.
www.starwarsnerdsunite.com
Ten Pence Arcade
This is a podcast focusing on arcade games from our youth – especially if you were a kid in the late '70s to the mid '90s.
www.tenpencearcade.co.uk
The Channel F Files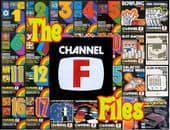 A podcast covering the first ever microprocessor based console with interchangeable carts!
www.thechannelffiles.blogspot.com
The SNES Podcast
The SNES Podcast is hosted by Greg and George. It's a biweekly podcast where we cover the classics/ hidden gems of the The Super Nintendo.
http://thesnespodcast.podomatic.com/
The Toys R Us Report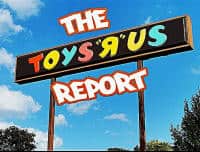 Your weekly toy shop update.
www.thegreatestpodcastintheworld.com

Master System Masterpieces

Explore the world of the SEGA Master System with George and Paul as they cause chaos in this free-form game by game podcast. It's a masterpiece!
www.theboxfort.net

 Jagoti Podcast Experience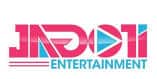 Joe Jagoti and Mickey on Vox are two millennial who have been described as living in the past. They wouldn't have it any other way. Join them as they discuss retro topics, and interview some of the people they admired growing up.